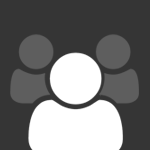 About This Club
International Hockey Talk
What's new in this club

I don't imagine this gets much attention east of the Rockies but the Virtanen trial has been talk of the town over here on this side: https://www.msn.com/en-ca/sports/nhl/former-canucks-forward-jake-virtanen-found-not-guilty-of-sexual-assault/ar-AA100dmS

Can't be that high for just a rental, it's not going to be Byram, I don't even think the Avs want to give up TImmins for a rental. Tyson Jost and a 1st round pick sounds about right.

If the price is only as high as they say in this article, that would be hella sweet.

San Jose fires head coach Peter Deboer, to be replaced by Bob Boughner

It's crazy that the Devils are doing so bad with so much talent in their ranks.

They have to give up one of their young puck moving defenceman. Which they have a surplus of.

NHL Rumors: The Colorado Avalanche Are The Frontrunners For Taylor Hall https://mynhltraderumors.com/nhl-rumors-the-colorado-avalanche-are-the-frontrunners-for-taylor-hall/2019/12/08/

Wonder what the Avs would have to give up to get Taylor Hall?

Ding-dong the witch is dead ; #firedmikebabcock

Entertaining game. Rielly - Ceci got rolled, Hutchison couldn't stop a beachball. Carey Price steals a game in classic Carey Price fashion, Loafs could have scored seven if not for him.

Once more into the breach. Let's go, baby.

As much as it can be gleaned from preseason, the Buds look ready to rock. Seems to be an appropriate sense of urgency, the Big Four, the Top Four, and Freddie Andersen, all looking in mid season form. Supporting cast looks good too;. No more excuses, let's get at er, no more MBCC, every point counts.

Boston NHL team obliterated Chicago's AHL team. What a surprise.

The Leafs iced the Marlies in Detroit last night, except for the top D-pairing which was Rasmus Sandin and Martin Marinicin. Sandin is breaking out already, he was great, the Leafs best player by far, he was running everything out there, he's passed Travis Dermott on the depth chart I bet. Martin Marincin was also outstanding, the Leafs have internally developed him into a solid bottom pair option who can play either side and who is gelling with Sandin. Sandin TOI; 30 plus minutes

F*ck Winniberta, the players know.

Rumor is Tavares will be the next Leafs Captain.

Seems like it might be another Jacob Trouba situation.

Laine signs 2 years/6.75M$ for WPG. Tradebait?

The Devils will look very good this year... mark my words

Rasmus Sandin looking great out there, playing like a veteran, Babs throwing him out in all situations, looks like the kid has made the team in just year two. Praise Dubeezus.

Montréal doesn't look good so far sadly...

That's the way to handle Barrie, if you try to keep him on leash, he just isn't the same player. Bednar knows, he tried to keep him on a leash his first in Colorado and it backfired with Barrie's worst year ever, so he let him off the leash and got way more out of him as a result. Babcock would be wise to do the same.

Dustin Byfuglien takes leaves of absence from the Jets, reportedly considering retirement? Bwahahahahaha.

[email protected]

Manitoba.